NYC Fashion Trends This Summer
This summer in NYC has been unbearably hot, but New Yorkers are staying cool with breathable, sustainable fashion. Amid this unrelenting heat wave, taking the train, running to work, or staying cool in the office can feel like an impossible task, which is why people are turning to flowy dresses, airy button-ups, and billowy pants to keep cool while looking stylish and professional. Casual sneakers are also a must-have this summer, because they are walkable and can dress an outfit down to make it appropriate for a small get-together or a workplace party.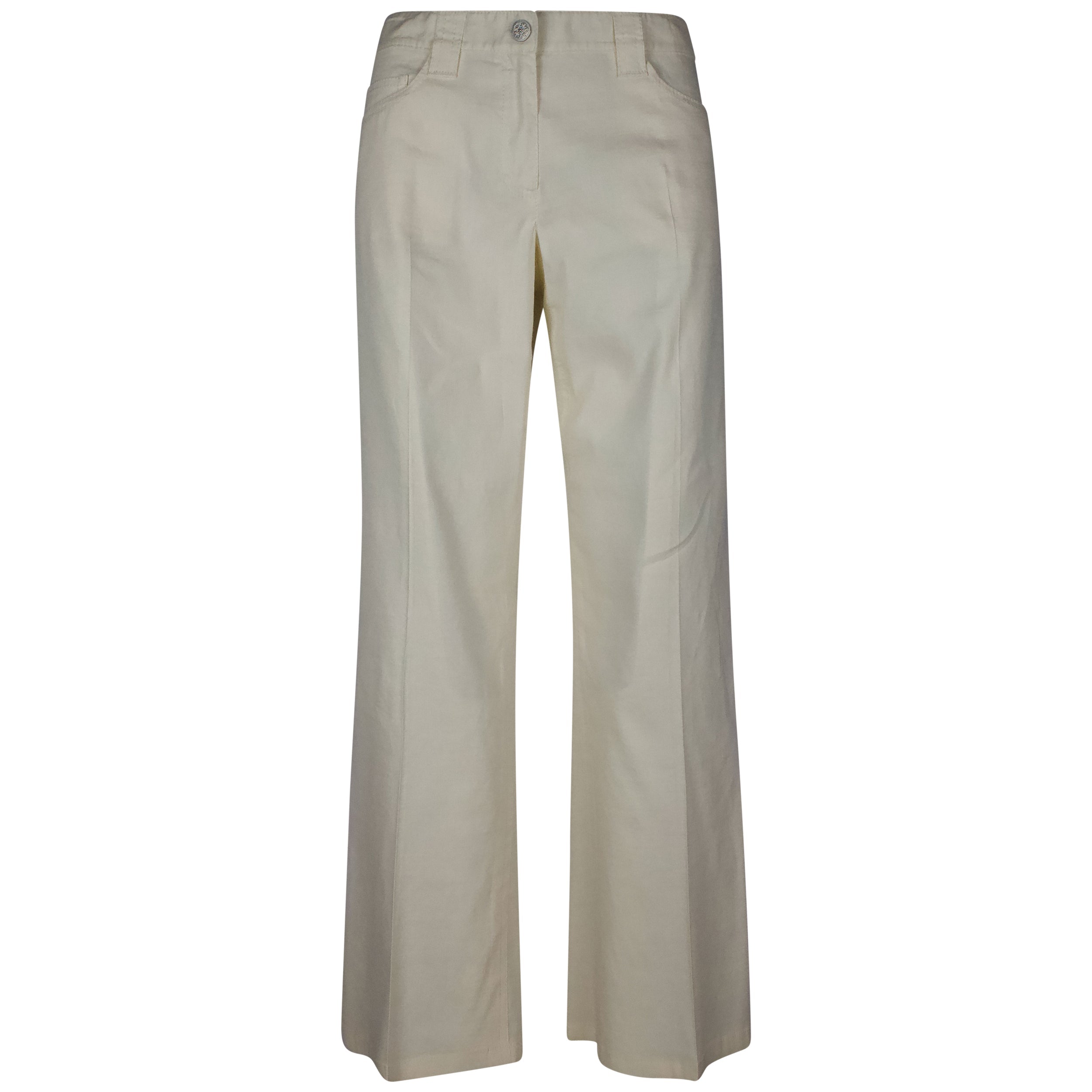 Repurposed items such as denim skirts and knitwear are also making a comeback this summer. Denim maxi skirts are taking over Instagram feeds, and crochet bags, skirts, and tops are dominating the TikTok 'For You Page'. These trends allude to a sustainable wave in fashion that is slowly taking over the mainstream; upcycling has become popular this summer as people transform what they already have around the house. 
Shop Repurpose, a brand centered around sustainability, applauds this effort. Our in-house upcycling team has been working tirelessly this summer to rework designer pieces needing individual care and creativity, and our racks stocked with luxury high-quality donated items looking for a home to start their new life. 
Shop Repurpose This Summer 
Shop Repurpose has been hard at work this summer to transform our brand, mission, and creative approach. We have a cohort of new interns working on everything from operations to photography to marketing. Those interns were recently celebrated at a Summer Soirée to celebrate all of the work done this summer and look toward an even better Fall season. Exciting new content has been uploaded online, whether reels on Instagram or the riveting new series we have started on LinkedIn to highlight pioneers in the fashion and creative industries. 
Our website is also being updated to reflect the goals and values of our organization and work towards serving an even larger demographic. There is plenty to check out on the Shop Repurpose website, socials, and in-store, where you can chat with our upcycling team and devoted staff while you shop for unique pieces to add to your collection. 
We recently celebrated the birthday of Jessie Freschl, Executive Director of Shop Repurpose, and welcomed a new 46% off Birthday Flash Sale right after our 40% off Flash Sale earlier in the summer. Shop Repurpose is working around the clock to make second-hand designer clothing accessible to people from a diverse range of socioeconomic backgrounds. 
Our team, interns, and staff have been collaborating to create interactive events and photoshoots to showcase the beautiful collection we have carefully curated at Shop Repurpose and capture a behind-the-scenes look at how we run the store. 
This effort includes an inside look at initiatives like our work with Materials For the Arts (MFTA), NYC's premier creative reuse center; content on our socials showcases our visit to Queens to volunteer with them. Products are constantly being added to the website, and our photography and marketing team is working to capture content that enables people to take an inside look at the Shop Repurpose mission in action. 
Shop Repurpose: Looking Forward
Shop Repurpose has had a busy summer, and we plan to continue this work in the Fall. We are looking forward to the Malia Mills Sample Sale; a fun, interactive opportunity and a chance to shop Mills' diverse, inclusive swimwear brand while the sun is still out. Shop Repurpose is also having a Swap and Shop party on September 11th; we  will have several street style photographers capturing styled looks and intend to take part in many sustainable Fashion Week opportunities. 
There will be year-round sales, including a Back to School sale; shop luxury pieces at reduced cost and expand your wardrobe before heading back to class. There will also be a holiday sale; if you have your eye on an item for a loved one, this is your chance to gift them a sustainably sourced, irreplaceable piece. 
As a nonprofit 100% of the net proceeds of sales fund our Workforce Development Program, enabling aspiring creatives to begin their career in fashion. Shop Repurpose is building a community of volunteer mentors to work side by side first generation college students and participants in NYCYD programs. We recently applied to several Government grants to further  build out our curriculum and offer scholarships for standout students coming through NYCYDP.  We also anticipate volunteering with Materials For the Arts again this year and hoping to continue to be actively involved in the bustling NYC community surrounding us. 
If the Shop Repurpose mission speaks to you, and you would like to get involved, or you know someone who would, we are always looking for new interns and volunteers; we would love to have you join us this Fall; check out our website to learn more. Shop Repurpose runs on the passion and dedication of our team and a continued commitment to shopping, living, and working sustainably.