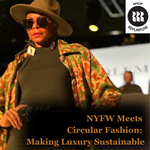 Sustainability in Fashion: Circularity
Sustainability in fashion has resurfaced as an essential topic as luxury brands work to understand how they can deliver quality products that support the consumer and the environment. It is not enough to create a long-lasting, quality piece of clothing; longevity has to translate into a positive environmental impact. Circular Fashion and its relation to a Circular Economy are two terms that experts use to explain how fashion should be long-lasting and sustainable. These two terms are also an essential part of the Shop Repurpose philosophy.
The Ellem MacArthur Foundation: Circular Economy
The Ellen MacArthur Foundation was established in 2010 to accelerate the transition to a Circular Economy. A Circular Economy is based on consistently reusing and recycling and aims to eliminate waste and pollution, circulate products and materials, and protect existing natural resources.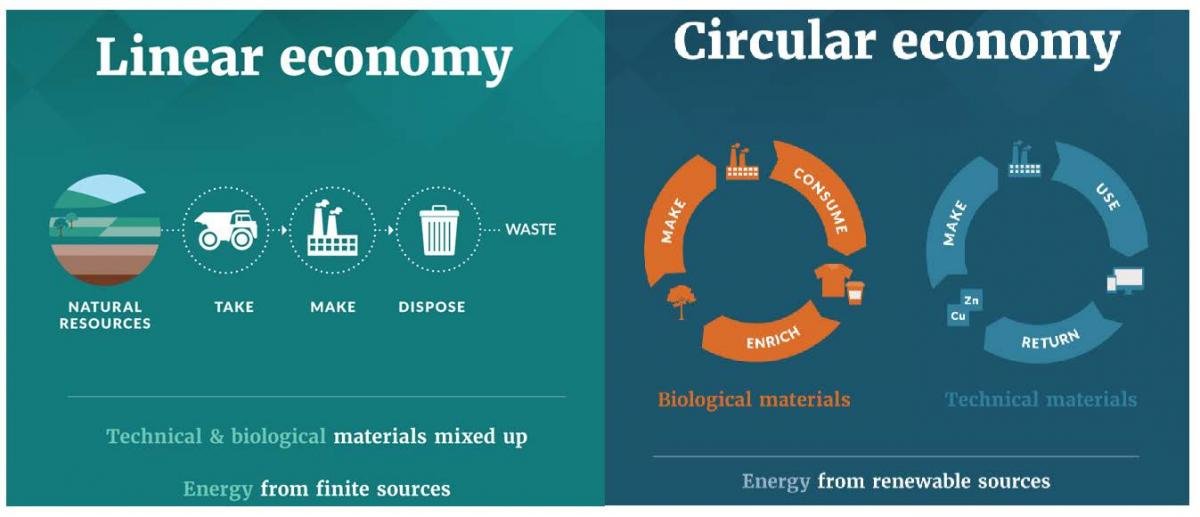 One example of Circular Economy and its relation to Circular Fashion is the Foundation's research on redesigning jeans. Making jeans requires large amounts of resources, such as pesticides, water, and energy, and how they're designed and constructed makes them difficult to remake and recycle after use. Leading brands and production sites, with the support of the Foundation, are researching how jeans can be redesigned to support the environment instead of working against it. Denim already has so much potential for upcycling, but there is more work that can make the production of jeans ethical; this model can apply to countless popular products.
Moët Hennessy Louis Vuitton (LVMH)
Moët Hennessy Louis Vuitton, commonly known as LVMH, a leading luxury brand, has been turning towards a sustainable model of production that honors brand values.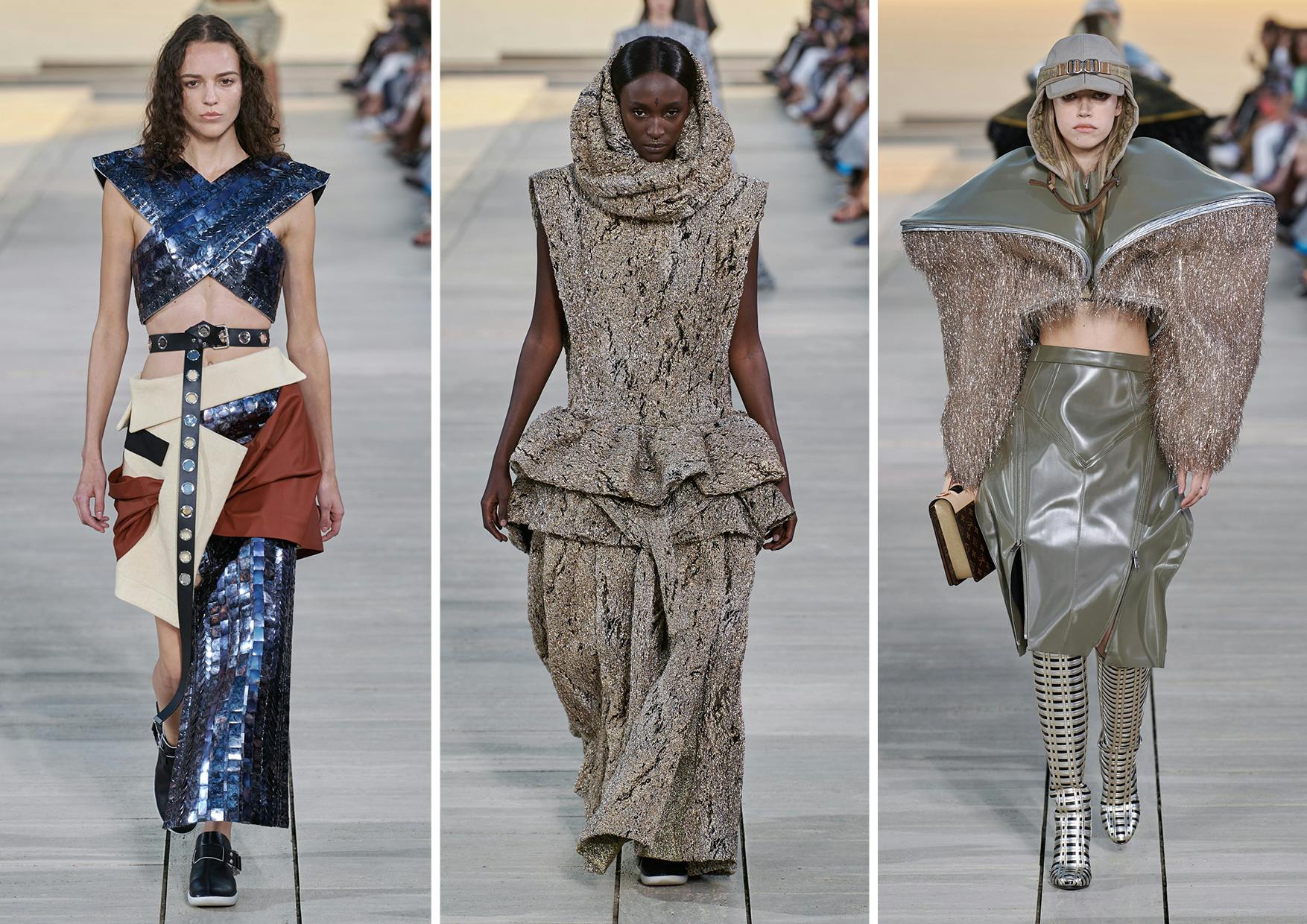 The brand has stated that it depends on preserving and respecting the natural resources it uses to make its products; sustainability has evolved past a box to check, and it has become a core value. LVMH has pledged that by 2030, 100% of product creation will be committed to an eco-design, and currently, in 2022, 190,000 meters of fabric have been upcycled.

A company representative explains that the goal is to make "sustainability synonymous with desirability, to make Circular Economy models a must." Shop Repurpose echoes this sentiment, considering our brand is designed to show how essential the sustainable fashion industry is to luxury clothing distribution and the ecosystem of a Circular Economy. LVMH is a leader in showing how a luxury fashion brand can become a pioneer in environmental justice.
NYFW and Circular Fashion
With NYFW approaching, it is relevant to discuss how NYFW has historically not been a champion of sustainable values and what the fashion community can do to change this image.
NYFW generates 40,000 to 48,000 tons of carbon dioxide; that metric comes from a few sources. Transportation makes up a large portion of NYFW's environmental footprint. Air travel of out-of-town attendees can produce between 37,830 metric tons and 44,520 metric tons of carbon dioxide each season. Manufacturing garments also takes up a lot of time, energy, and resources. NYFW has an invaluable opportunity to examine what is excess and what is necessary. Events should mainly focus on the clothing and the brands, and those brands should adhere to a mission that NYFW can support.
Consumers are starting to push back and demand that NYFW take strides toward supporting a Circular Fashion industry and economy. The Circular Economy model mentioned above, and the concept of Circular Fashion, work to explain how brands can still produce while akcnowledging the environemtnal impact their choices have. Shop Repurpose plans to engage in many NYFW activities to advocate for how fashion can become green again.
Circular Fashion: Looking Forward
The future of fashion is circular, which means incorporating the values of sustainability into wardrobe and runway. This concept can look like the LVMH model of ensuring that all resources used to create clothing are traceable, all materials are sustainable, and future goals reflect a continued commitment to improvement.

It can also look like the Shop Repurpose model of selling luxury goods secondhand to ensure less clothing becomes waste, and supporting businesses that value re-use and recycling. Repurposing is essential to Circular Fashion because it ensures that the materials consistently stay in the supply chain instead of being tossed out year after year. As National Thrifting Day approaches, reflect on how the individual and the community can work together to support local businesses while building a stylish and ethically sourced wardrobe.


Upcycling is another way to contribute to Circular Fashion. Shop Repurpose has an in-house upcycling team that works to reuse stained, torn, or worn down items to give them new life and keep existing fabric in circulation. Quality clothing and reliable brands should emphasize longevity and continuity. These values can also be replicated in your home; clothing can always be upcycled to fit a different purpose.

Circular Fashion is the future of the industry, which Shop Repurpose has honored since opening its doors. As a community, we have a responsibility to consume ethically and consciously, which is entirely possible given the countless brands and businesses that are making long-term commitments to circular and sustainable fashion.