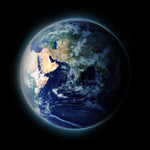 New York, Milan, Paris, the places where all eyes turn to discover the newest trends emerging from designers. Fashion has been historically horrible for the environment with little regulation to be accountable for the toll it has taken. This is all changing. The Fashion Sustainability Act is going to have some of the largest brands in the fashion industry accountable for their actions. 
Brands will be required to do a minimum of 50% mapping of their supply chain starting with farmers to determine where the most global and climate impact they have in there chain.  
This act, along with brands working to reverse the effects of fashion on the climate, are positive strides the industry is making. 
Perhaps what is even more exciting is the growing number of consumers who shop resale.  The percentage of people who have shopped at a thrift store or are open to shopping at thrift stores is about 86%, according to ThredUp. About 76% of thrift shoppers planned to increase their spending on secondhand in 2021-2025. 
At Repurpose, we offer new and resale luxury goods to help customers look and feel their best. Our operations create workforce development opportunities to promote economic independence. And as a nonprofit, 100% of our net proceeds fund grants for organizations that support the health and wellbeing of individuals and families.
We bring together individuals, brands and organizations that want to empower women in need. Individuals and brands donate new and gently used luxury clothing for resale and a second life. Net proceeds fund grants to help those in need. This year's grant recipients include: Nami, Win and Bottomless Closet. In addition to grants, we also work with partners to support workforce development – mentoring, training and jobs to help individuals gain economic independence. We are so excited to launch our Repurposed by Repurpose capsule of 1 of a kind pieces designed and created for donated items by collaborating with artists and giving them canvas to create new pieces with. 
Repurpose empowers and sustains individuals – helping them look, feel and be their best.